With over thirty years of proven experience and results, Anthony Castelli seeks to serve his clients, as if they were his own family. The following reviews and testimonials speak to Tony's commitment in professionalism when it comes to helping his clients with any matters related to personal injury and more.

The care and support you gave us was beyond anything we could have imagined. You found so much. You worked so diligently. Every time you learned something new you called me. I did not feel like I was talking to an attorney I felt like I was talking to a friend. And that's what really helped us go through things. You've become a good friend and family member to all of us. – Karen Strong

I would just like to say my experience with Anthony Castelli was absolutely, positively, the best! I was injured in a motorcycle accident and didn't want to have to go through all of the hassle you have to do with insurance companies. I would highly recommend Anthony Castelli to be your lawyer. He answered and helped me through an awful time and I am very grateful! Thank you Again! – Randy Smith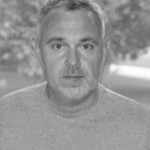 Tony is definitely someone you want on your side. He as genuine as they come…and I don't say that about many attorneys. – Jim Vermicelli acquaintance

I endorse this lawyer under the "personal injury" practice area on AVVO, because he is the good at what he does. Anthony is a man of the people! – Michael Ehline

Got me results! – Trula Treat

Tony really looks out for your best interest. I would for sure recommend his services. – Jodi Barkley

Anthony is one of the most competent and dedicated lawyers I have come to know. Not only would I be proud to refer clients to him, if a family member or I ever needed an Ohio lawyer he would get the call. – Chris Limberopoulos
Disclaimer
Every claim is different.These statements to not imply that I can do the same for you.