Ohio has recently enacted a ban on texting while driving your car, but auto drivers should police themselves so they do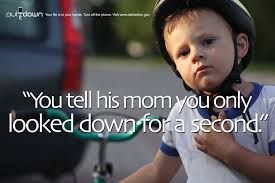 not cause serious injury or death from distracted driving. Once upon a time the radio Cd player was a main culprit in a distracted driving accident. Now we know the cell phone is one of the major causes of distracted driving motor vehicle collisions.
What Do the Statistics Tell Us About Distracted Driving 
According to the federal government :
In 2011, 3,331 individuals were killed in crashes involving a distracted driver.
387,000 were injured in motor vehicle crashed involving a distracted driver.
Texting creates a risk of crash 23 times more likely than a non distracted driver.
Driving while using a cell phone takes away 37% of the brain that would be vigilant on the road.
Headset use is not substantially safer than hand held use.
Distracted Driving Is Anything That Takes Your Full Attention From Driving
The distractions are more than just cell phone use. Other things to avoid are:
Eating or Drinking
Reading a paper or Map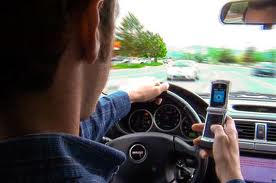 Talking to Passengers
Grooming
Using a navigation system
Adjusting the radio, or CD player
Looking for Something or at someone in the Back seat
If You Are Injured By a Distracted Driver
If a distracted driver causes you a serious injury you are entitled under Ohio law to compensation for pain and suffering as well as loss of enjoyment of life. Of course lost wages and medical bills need to be paid. If you are unrepresented because the insurance company said they will take care of  you remember this. Their job is to take in premiums and pay out as little as possible. So their interests are directly opposed to yours.
Consider hiring an experienced Columbus Ohio car accident injury lawyer. Their interest is to get you as much as possible. The contingency fee ensures that the lawyer will try to get you as much as possible since the more you get the more the contingent fee lawyer gets.
Of course all lawyers are not created equal. Anthony Castelli has been helping accident injury victims recover financially for their harms for over 30 years. Read about his system of Five Fundamentals of Recovery that focuses his uncompromising advocacy on recovering every penny you deserve.  Then call him today for a free case consultation.
Source: Official U.S. Government Source on Distracted Driving
Anthony Castelli Attorney
100 E. Campus View Boulevard, Suite #250
Columbus, Ohio, 43235
614.438.2672